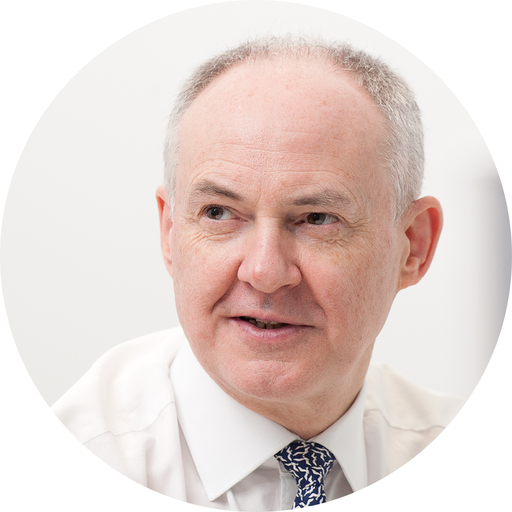 Mr Julian Stevens MRCP, FRCS, FRCOphth., DO
Mr Stevens is a specialist in laser refractive surgery with a world renowned reputation for clinical knowledge, expertise and results. He is professionally recognised for more than 20 years of innovative work in the development of laser eye surgery, and has performed over 20,000 treatments since 1990 of which 15,000 are wavefront-guided.
Top of his year in medicine, Merton College, University of Oxford
Julian Stevens won a scholarship to study Medicine at Merton College, University of Oxford, where he was then awarded a Postmaster scholarship. He graduated top of his year in 1980 and was awarded the Oxford University Prize in Medicine for the top First Class Honours Degree.
Further clinical training at the University of Cambridge
He continued his clinical medical training at Clare College, University of Cambridge and at the Cambridge Medical School, graduating with distinction. Higher training was performed at the Oxford Eye Hospital and Moorfields Eye Hospital, London.
Higher specialist training at Moorfields Eye Hospital
After completing his general ophthalmic surgical training, he undertook two years of sub-specialist training, with fellowships in lens/cataract, corneal and then a specialist fellowship in refractive surgery at Moorfields Eye Hospital.
Royal College of Ophthalmologists certified
The Royal College sets the standards for professional practice and champions excellence in ophthalmology. Julian Stevens is an examiner for the Royal College of Ophthalmologists and holds the certification of the Royal College in laser refractive surgery.
International source of expertise
Regarded as an expert opinion leader, Mr Stevens has published peer reviewed papers on refractive and cataract surgery. He is also regularly invited to deliver keynote lectures at national and international ophthalmic meetings.
He is an advisor to the British Society for Refractive Surgery and is on the Board of the International Society of Refractive Surgery.
Mr Stevens trains Ophthalmic Surgeons in advanced refractive and cataract surgery. He founded the Moorfields basic and advanced IntraLASIK courses and the Moorfields wavefront training course for Ophthalmic Surgeons.
Mr Stevens is on the clinical advisory board for Ophthalmology Futures Forums. These forums are designed to facilitate innovative ophthalmic product development and improve eye care delivery.
Mr Stevens delivered forward thinking lectures to students at Harvard Medical School, Boston in December 2014.
Consultant at Moorfields Eye Hospital
Julian Stevens has been at Moorfields since 1988 and was appointed as Consultant Ophthalmic Surgeon in 1996 (UK GMC 2786830 Specialist Register, Ophthalmology). He was the first Director of Refractive Surgery at the hospital. Mr Stevens' NHS and private practice are both based here.
Cataract, lens and corneal specialist
As a fellowship-trained cataract/lens, corneal and refractive surgeon, Mr Stevens has specialist interests and expertise in these areas. At present, he is a key contributor to the development of femtosecond laser cataract and lens surgery (femto-phako), and advanced intraocular lens implants.
Professionally recognised for innovation
Grand prize from both the American and the European Societies of Cataract & Refractive Surgeons.
Lans award of the American Academy of Ophthalmology & International Society of Refractive Surgery for innovation in refractive surgery.
Cutlers' prize for innovation in developing sub-Tenon anaesthesia for cataract surgery.
Innovation video award for femtosecond lasers in cataract surgery from the American Society of Cataract & Refractive Surgeons 2011.
NHS Heroes award, voted for by patients, 2012 & 2013.
Best paper award at the American Society of Cataract & Refractive Surgeons 2013.
Senior achievement award from the American Academy of Ophthalmology 2013.
Julian Stevens previously provided consulting services to:
Oculentis™, who manufacture the Comfort and Femtis™ lens implants.