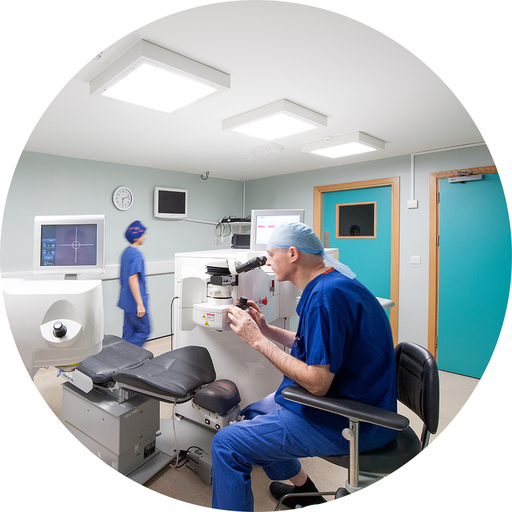 Laser Refractive Surgery
Wavefront-guided IntraLASIK (LASIK)
Wavefront-guided LASEK
Most people choosing laser eye surgery praise the life-changing effect of the procedure and its ability to reduce or eliminate total dependence on glasses or contact lenses. Mr Stevens helped pioneer the development of wavefront-guided treatment, the most advanced form of laser eye surgery.
Lens Implants
Femtosecond laser refractive lens surgery
Lens implants are an attractive alternative to laser eye surgery. The latest innovation is to use a femtosecond laser to perform part of the procedure, this is known as "femto-phako". This sophisticated technique is used as standard in Mr Stevens' practice together with advanced technology lens implants.
Cataract
Femtosecond laser cataract surgery
Cataract surgery is one of the most common of all elective surgical procedures. Vision is restored and colours come back to life with the world being brighter and more vivid. Mr Stevens performs the most advanced cataract procedure called "femto-phako", where a femtosecond laser is used for great precision.
ICL
ICL Intraocular Contact Lens
Laser eye surgery re-shapes the cornea at the front of the eye, changing the way light is focused to improve vision. But if there is a large refractive error (large prescription) or medical issues of the cornea such as corneal scars, irregularity, keratoconus or significant dry eye then an ICL lens is used rather than laser eye surgery.